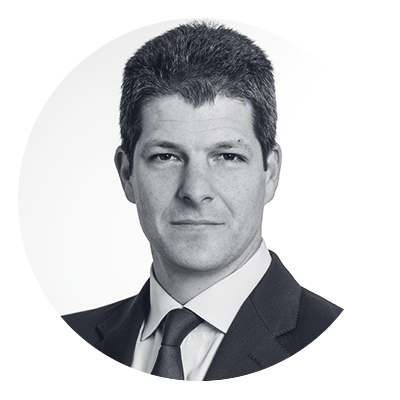 Adam Gishen, our Chief Executive Officer, has over 20 years of experience in financial services.
Mr. Gishen served in several senior roles at Credit Suisse from 2015 to 2020, including Head of Investor Relations, Corporate Communications, Marketing and Branding from 2019 to 2020 and Head of Investor Relations and Corporate Communications from 2017 to 2019.
Prior to 2015, Mr. Gishen was a Partner at Ondra Partners, a financial advisory firm and prior to that a Managing Director at Nomura in London. From 1999 to 2008 Mr. Gishen specialized in the area of Equity Capital Markets at Lehman Brothers.
Mr. Gishen is an International Studies graduate from The University of Leeds.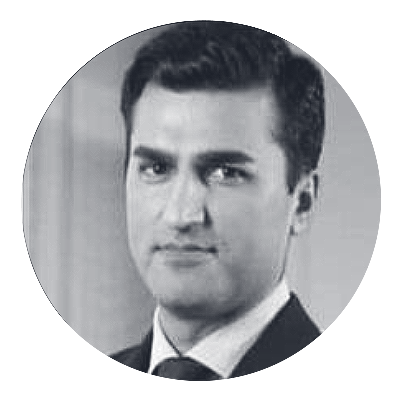 Abhishek Bhatia, has over 20 years of experience across various geographies and industries.
Mr. Bhatia was with FWD group from 2015 to 2020 and served as Group Chief Officer of New Business Models in his last role. Prior to the group role, he served as the CEO of FWD's business in Singapore and established it as an exemplar in digital insurance within four years.
Before joining FWD, Mr. Bhatia spent 15 years with Prudential plc in senior roles across the globe. In his last job with the company, he was Chief Executive Officer, Prudential Poland, where he oversaw the establishment of the company and was instrumental in achieving Prudential's leadership position in sales technology and product innovation. Prior to that, he was the Regional Director of Insurance based out of Hong Kong. He also held senior roles with Prudential in Malaysia and India.
Mr. Bhatia is an Economics Graduate from SRCC, University of Delhi and holds a post-graduate in Management from IIM Kolkata.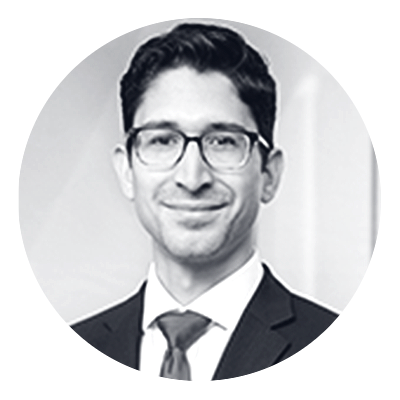 Omar Maasarani is expected to serve as a board observer.
Mr. Maasarani is a Senior Vice President and portfolio manager at PIMCO where he helps lead the direct corporate private equity investment strategy for the firm's alternative investment complex. He currently serves as a board member on a range of companies in the financial services and technology sectors.
Mr. Maasarani has spent his career working with and investing in growing technology and services businesses. Prior to joining PIMCO he was with Morgan Stanley for nearly a decade, most recently as a Vice President within the firm's private equity team focusing on late-stage growth equity and venture investing. At Morgan Stanley, he helped execute over a dozen investments across a variety of sectors and was actively involved in management of the portfolio.
Earlier in his career, Mr. Maasarani worked in the financial institutions investment banking group at Morgan Stanley and in asset management at Goldman Sachs. He received a bachelor's degree from Rutgers University.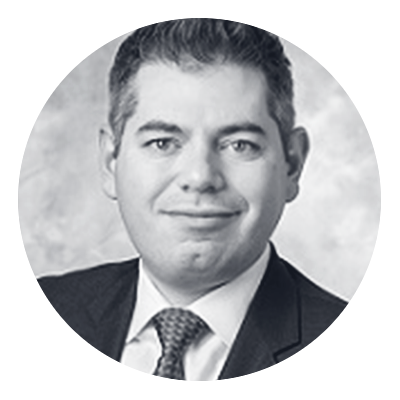 Mr. Degtyar is an Executive Vice President, portfolio manager and senior analyst for PIMCO's Global Credit Opportunity Strategy, where he focuses on credit relative value opportunities and special situations.
Prior to joining PIMCO, Mr. Degtyar was a senior analyst at Beach Point Capital, a private equity associate at Ares Management and an investment banking associate at Credit Suisse.
Mr. Degtyar is a CFA Charter Holder with 15 years of investment experience.
Mr. Degtyar serves as a board observer for CRIS I, CRIS II, Capstar and Sandbridge.