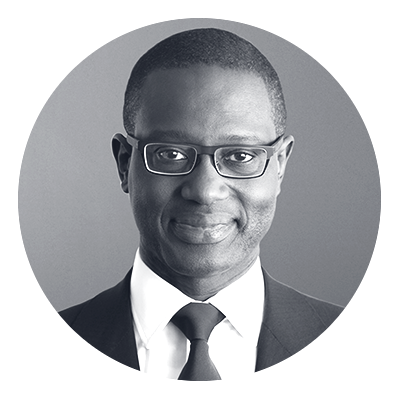 Tidjane Thiam, our Executive Chairman, has over 30 years of experience in global financial services.
Mr. Thiam was the CEO of Credit Suisse Group AG from 2015 to 2020, where he successfully turned around the performance of Credit Suisse and delivered record-breaking profits in 2019, Credit Suisse's most profitable year in over a decade. He was able to significantly restructure the bank's trading and investment banking business, while simultaneously growing its wealth management activities with a focus on entrepreneurs and ultra-high net worth individuals. For these achievements, Mr. Thiam was awarded with the Banker of the Year – Euromoney award in 2018.
Prior to joining Credit Suisse, Mr. Thiam served as the Group CEO of Prudential plc from 2009 to 2015, after being Group CFO from 2008 to 2009. While at the helm of Prudential, Mr. Thiam foresaw the latent potential of insurance markets in Asia and spearheaded the strategy of transforming Prudential's Asia business into a best-in-class franchise across the region. Within six years, new business premiums from the region nearly doubled to £2.2bn, operating profit more than doubled and dividends to the group increased by 10x.
Mr. Thiam also played a key role in navigating Jackson National Life through the 2008-2009 market dislocation. Jackson emerged from the 2008-2009 market dislocation a few years later as a leader in the US variable annuities market. Under Mr. Thiam's leadership, Prudential created substantial shareholder value by increasing the group's market capitalization by 3.3x from approximately £10.6 billion in 2009 to approximately £35.3 billion in 2014 (based on 12-month volume-weighted average price). Mr. Thiam also served as a Director of Prudential plc from 2008 to 2015.
Previously, Mr. Thiam served in a variety of leadership roles at Aviva from 2002 to 2007, holding successively the positions of Group Strategy and Development Director, Managing Director of Aviva International, Group Executive Director and Chief Executive Officer, Europe, and being appointed to the Aviva plc board in 2007. Mr. Thiam joined Aviva in 2002 from McKinsey & Company, the consulting firm, where he was a partner.
From 1994 to 1999, he was successively CEO of the National Bureau for Technical Studies and Development, and Secretary of Development and Planning, Côte d'Ivoire. Mr. Thiam served as Chairman of the Board of the Association of British Insurers from 2012 to 2014.
Mr. Thiam has had significant involvement in the energy sector during his career. He designed and built three Independent Power Production projects in the Ivory Coast (Ciprel I, Ciprel II and Azito), ultimately exceeding 500 MW in total. Ciprel I and II had significant environmental benefits as they ended the flaring of gas of the Ivoirian offshore fields. The Azito project won numerous awards as the first non-recourse privately financed IPP in Sub Saharan Africa and as combined cycle unit. Tidjane also implemented various solar power projects, including a network of 250 solar powered rural health centres in areas not covered by the power grid. Tidjane has also had significant involvement in energy policy formulation. In 2011, Tidjane was appointed by Presidents Sarkozy and Obama as Chair of the G20 High Level Panel on Infrastructure, with a focus on the energy sector, and presented its policy conclusions to the G20 heads of state.
In addition, Mr. Thiam is a chevalier of the French Legion of Honor, a member of Group of 30, a member of the Board of Directors and the Chair of the Audit Committee of Kering S.A., a member of the International Olympic Committee and a member of its Finance Commission.
Mr. Thiam is a graduate from the École Polytechnique in Paris and the École Nationale Supérieure des Mines de Paris (top of his class) and holds an MBA from INSEAD, with distinction.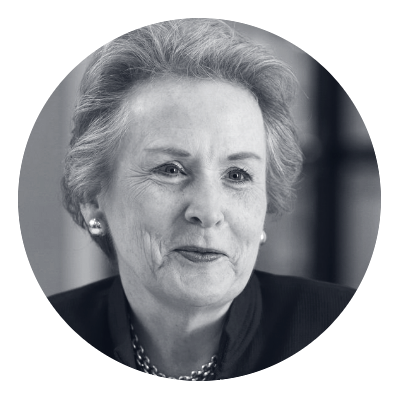 Since 2005, Ms. Doyle has been a member of the Board of Directors of Newmont Corporation, the world's largest gold producer. Since 2016, she has served as Chair of the Board and of the Nominating and Corporate Governance Committee, having previously served as Chair of the Audit Committee.
From 2004 to 2017, she served on the Board of Directors of Credit Suisse Group AG, including as Vice Chair and Senior Independent Director from 2014 to 2017. Ms. Doyle has also served on the boards of Rexam PLC and QinetiQ plc.
In her executive career, Ms. Doyle was First Vice President of the European Bank for Reconstruction and Development (EBRD) from 2001 to 2005, having previously served as head of Risk Management and of Syndications. Prior to EBRD, Ms. Doyle was a senior officer at Bankers Trust Company (now Deutsche Bank) specializing in leveraged finance and natural resources.
Ms. Doyle holds an MBA from Tuck School at Dartmouth, where she served on its Board of Overseers, and a B.A. from the College of Mount Saint Vincent, where she served on and chaired its Board of Trustees.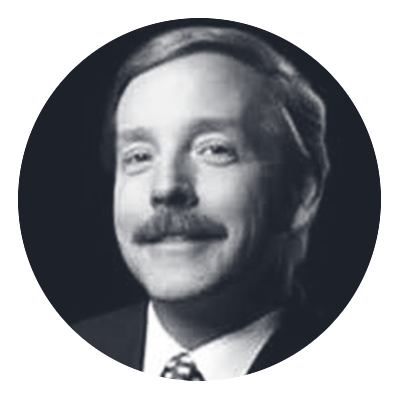 William J. Janetschek joined KKR in 1997 and retired in 2020 as a Partner and its Chief Financial Officer.
Mr. Janetschek was also a member of KKR's Balance Sheet Committee, Global Valuation Committee and Risk and Operations Committee.
Prior to joining KKR, he was a Tax Partner at Deloitte & Touche LLP.
Mr. Janetschek holds a B.S. from St. John's University and an M.S. from Pace University.
Mr. Janetschek is actively involved in the community, serving as a sponsor and member of a variety of non-profit organizations including Student Sponsor Partners, St. Brigid Catholic Church and St. John's University, where he is the Chairman of the Board of Trustees.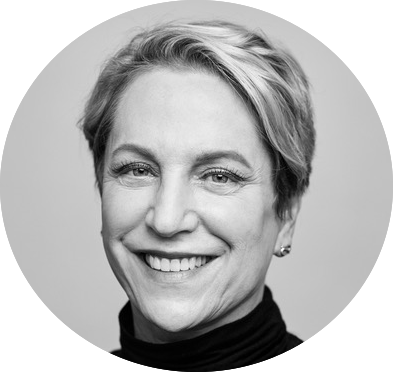 Ms. Nell Cady-Kruse is an industry-leading executive with over 35 years of global banking, finance, and risk experience having been based in the Europe, Asia, and the US.
In addition to serving as an independent director on the board of Freedom Acquisition I Corp., Ms. Cady-Kruse is an independent director and chairs the board risk committees for both Barclays US and Barclays Bank Delaware. She serves on the board of Varagon Capital Corp., a BDC, and the Advisory Board of Futurebank.
Prior to board service, Nell was most recently a senior global executive at Standard Chartered Bank, as global Chief Risk Officer, Wholesale Banking, retiring in 2014. Over her career, she specialized in Leveraged and Acquisition Finance, Corporate Credit and Structured Finance, Portfolio Management, Private Equity, and Risk Management & Strategy, and worked at Bankers Trust, Credit Suisse, and Standard Chartered Bank.
Nell is a CFA Charterholder and holds a CIPM (Certificate in Investment Performance Measurement). She is a Leadership Fellow of the National Association of Corporate Directors and holds a Certificate in Cybersecurity Oversight from Carnegie Mellon Software Engineering Institute.
Nell has served on numerous boards, including Bankers Trust of California, the Risk Management Institute of the National University of Singapore, Young Enterprise London, and currently serves on the Advisory Board of No One Left Behind.
Nell received her MBA from Johnson at Cornell. She received her B.Sc. with Honors in Agricultural Economics from Cornell University.