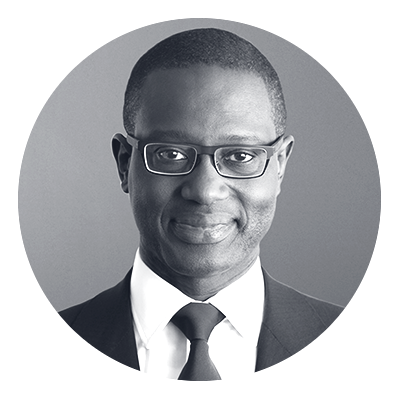 Tidjane Thiam, our Executive Chairman, has over 30 years of experience in global financial services.
Mr. Thiam was the CEO of Credit Suisse Group AG from 2015 to 2020, where he successfully turned around the performance of Credit Suisse and delivered record-breaking profits in 2019, Credit Suisse's most profitable year in over a decade. He was able to significantly restructure the bank's trading and investment banking business, while simultaneously growing its wealth management activities with a focus on entrepreneurs and ultra-high net worth individuals. For these achievements, Mr. Thiam was awarded with the Banker of the Year – Euromoney award in 2018.
Prior to joining Credit Suisse, Mr. Thiam served as the Group CEO of Prudential plc from 2009 to 2015, after being Group CFO from 2008 to 2009. While at the helm of Prudential, Mr. Thiam foresaw the latent potential of insurance markets in Asia and spearheaded the strategy of transforming Prudential's Asia business into a best-in-class franchise across the region. Within six years, new business premiums from the region nearly doubled to £2.2bn, operating profit more than doubled and dividends to the group increased by 10x.
Mr. Thiam also played a key role in navigating Jackson National Life through the 2008-2009 market dislocation. Jackson emerged from the 2008-2009 market dislocation a few years later as a leader in the US variable annuities market. Under Mr. Thiam's leadership, Prudential created substantial shareholder value by increasing the group's market capitalization by 3.3x from approximately £10.6 billion in 2009 to approximately £35.3 billion in 2014 (based on 12-month volume-weighted average price). Mr. Thiam also served as a Director of Prudential plc from 2008 to 2015.
Previously, Mr. Thiam served in a variety of leadership roles at Aviva from 2002 to 2007, holding successively the positions of Group Strategy and Development Director, Managing Director of Aviva International, Group Executive Director and Chief Executive Officer, Europe, and being appointed to the Aviva plc board in 2007. Mr. Thiam joined Aviva in 2002 from McKinsey & Company, the consulting firm, where he was a partner.
From 1994 to 1999, he was successively CEO of the National Bureau for Technical Studies and Development, and Secretary of Development and Planning, Côte d'Ivoire. Mr. Thiam served as Chairman of the Board of the Association of British Insurers from 2012 to 2014.
Mr. Thiam has had significant involvement in the energy sector during his career. He designed and built three Independent Power Production projects in the Ivory Coast (Ciprel I, Ciprel II and Azito), ultimately exceeding 500 MW in total. Ciprel I and II had significant environmental benefits as they ended the flaring of gas of the Ivoirian offshore fields. The Azito project won numerous awards as the first non-recourse privately financed IPP in Sub Saharan Africa and as combined cycle unit. Tidjane also implemented various solar power projects, including a network of 250 solar powered rural health centres in areas not covered by the power grid. Tidjane has also had significant involvement in energy policy formulation. In 2011, Tidjane was appointed by Presidents Sarkozy and Obama as Chair of the G20 High Level Panel on Infrastructure, with a focus on the energy sector, and presented its policy conclusions to the G20 heads of state.
In addition, Mr. Thiam is a chevalier of the French Legion of Honor, a member of Group of 30, a member of the Board of Directors and the Chair of the Audit Committee of Kering S.A., a member of the International Olympic Committee and a member of its Finance Commission.
Mr. Thiam is a graduate from the École Polytechnique in Paris and the École Nationale Supérieure des Mines de Paris (top of his class) and holds an MBA from INSEAD, with distinction.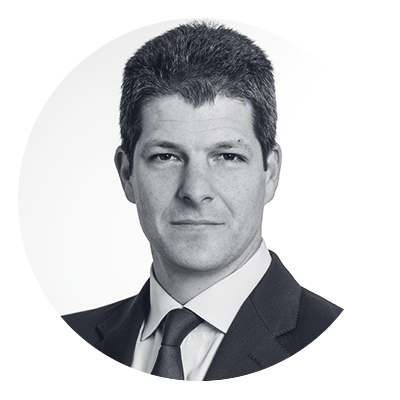 Adam Gishen, our Chief Executive Officer, has over 20 years of experience in financial services.
Mr. Gishen served in several senior roles at Credit Suisse from 2015 to 2020, including Head of Investor Relations, Corporate Communications, Marketing and Branding from 2019 to 2020 and Head of Investor Relations and Corporate Communications from 2017 to 2019.
Prior to 2015, Mr. Gishen was a Partner at Ondra Partners, a financial advisory firm and prior to that a Managing Director at Nomura in London. From 1999 to 2008 Mr. Gishen specialized in the area of Equity Capital Markets at Lehman Brothers.
Mr. Gishen is an International Studies graduate from The University of Leeds.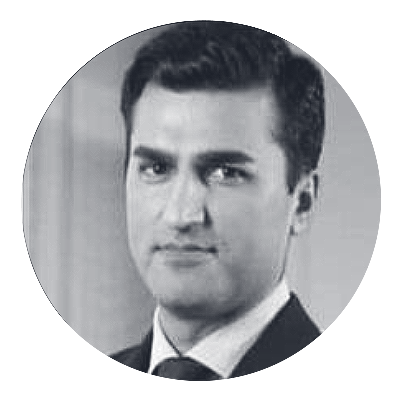 Abhishek Bhatia, has over 20 years of experience across various geographies and industries.
Mr. Bhatia was with FWD group from 2015 to 2020 and served as Group Chief Officer of New Business Models in his last role. Prior to the group role, he served as the CEO of FWD's business in Singapore and established it as an exemplar in digital insurance within four years.
Before joining FWD, Mr. Bhatia spent 15 years with Prudential plc in senior roles across the globe. In his last job with the company, he was Chief Executive Officer, Prudential Poland, where he oversaw the establishment of the company and was instrumental in achieving Prudential's leadership position in sales technology and product innovation. Prior to that, he was the Regional Director of Insurance based out of Hong Kong. He also held senior roles with Prudential in Malaysia and India.
Mr. Bhatia is an Economics Graduate from SRCC, University of Delhi and holds a post-graduate in Management from IIM Kolkata.